3R Rodeo Company is the Southern Regions Premier Stock Contractor. 3R has some of the top scoring bucking stock. 3R Rodeo is a multi-generational company started in 1990 By Gene Ray and his Son Jimmy Dale Ray. Dale Ray & his wife, Renate Ray have continued on with his father's legacy and has provided the Southern Region over 3 decades of outstanding Rodeo performances.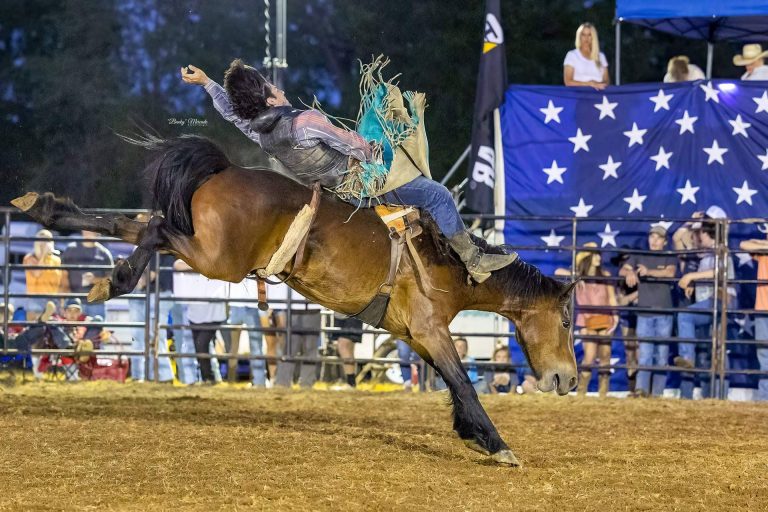 See what others are saying about 3R Rodeo!
Rodeo of the Year
3R Rodeo has been doing our Rodeo for the past 10 years. Through our partnership with them the Rodeo has grown to one of the largest in the state of Alabama. We have given away over $200,000 in prize money to contestants and over $100,000 to local charities during our run. It has been a great partnership as our event continues to grow. Through our partnership last year we were the Rodeo of the Year in the prestigious $1500 catogory.
David Cooper and Tom Stevens
5 stars A+
Bikes 4 Kids would like to take a minute to thank you, 3R Rodeo Company for your partnership in our inaugural B4k Chelsea rodeo! You guys truly know what you're doing and very professional! The city of Chelsea and its citizens were all impressed and can't wait till next year! We were able to raise enough money to provide for all of the kids and family's that signed up for assistance this year and have enough cushion money for a few last minute kiddos! Thank you 3R Rodeo Company! God bless you and your crew! You will definitely be our contractor from here on out! 5 stars A+
We look forward to working and continuing to grow our event in the future with 3R Rodeo Co
For over 10 years 3R Rodeo Co. has been providing stock, Bucking Chutes, Arena and their amazing staff for our Bulls on the Beach event at the world famous FloraBama in Perdido Key, Fl. benefiting St. Jude's Children's Research Hospital. We look forward to working and continuing to grow our event in the future with 3R Rodeo Co. It's alway a pleasure to spend the week with them for this very successful event. Thank you again 3R Rodeo Co.
Co-Owner Bulls on the Beach
That's what I call a Rodeo!
3R Rodeo events have a very professional and safe atmosphere. Every show I've been to has been a packed out house, lots of vendors and even fun activities for kids. Best of all, an action packed show! Events ran on time, great announcers and overall good ole fun! That's what I call a Rodeo!
Highly recommend 3R Rodeo for your upcoming event.
My name is Sergeant Jim Jenkins with the Bay County Sheriff's Office. I have held a rodeo here for the past 15 years and have used 3R Rodeo for all of them. In these years the 3R staff has assisted me in numerous ways to make the event better every year. The staff is very professional in every way and are eager to assist you in making you event bigger and better. I would highly recommend them for your upcoming event. Thank you for your time.
Bay County Sheriff's Office
3R rodeo company is top notch!
3R rodeo company is top notch! Faith, family and fun and all part of this generational family owned rodeo company that was originally started by Gene and Dale Ray and now is continued by Dale and his family along with life-long friends. The Marion Rodeo started with the Ray family in 1995 and will continue with the Ray family and 3R rodeo company. Marion rodeo has won awards for best rodeo numerous times, it is co-sanctioned PCA/IPRA, adds money on both sides for team roping, hires top notch award winning professional rodeo announcers and clowns and has top notch stock and contestants annually at the rodeo due to the diligence of Dale Ray.
Jennifer and Robert Hoggle